SNEEZE GUARDS
Get your business ready to safely open
VETA SA has engineered and manufactured the Anti-Covid19 Plexiglass Protective system both for the employees as well as customers.
The Sneeze Guard system creates a physical separation and helps maintain social distancing for most offices and businesses such as:
Retail Shops, Restaurant counters, Reception desks, Office Staff, Optical Shops, Medical offices , Government agencies, Pharmacy locations and many other establishments.
The Plexiglass Sneeze Guard system provides an unobtrusive solution for customer service areas, allowing transactions to take place in the safest and most responsible way.
As of March, VETA has installed more than 25000 plexiglass protective systems throughout Greece:
Clientele: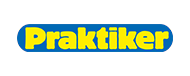 Ideal for all areas!

Choose the dimension that is suitable for your place or order your custom protective plexiglass system.

Height 112cm

Height 82cm

Height 62cm

* The above prices do not include VAT

Why choose Plexi Protector:

Sturdy structure
Easily installed, with no need for assembly or pricking of counter.
Available in 9 different dimensions.
It has a strong grip tape at the bases for installation on all surfaces.
The usable height between the protective plexiglass and the surface counter is 17cm.
The 5mm thick clear plexiglass provides great protection and at the same time it allows:
The sight of products behind it.
The clear oversight of the retail environment.

VETA provides the choice of configuring your own custom protective system with an extra cost of 25 € and selecting from a range of the below:

Custom width and height dimensions as per requirement
Custom opening between your bench and the plexiglass for a smooth product or service transaction
Oval or square opening, at the transaction point depending on your convenience.

--------------------

Delivery:

Within Attica: Door to Door delivery.

Mainland Greece: Delivery to a transport/courier company of your convenience free of charge. Transport fees burden the customer directly.

Islands: Only through a courier service at the customer's expenses.

---------------------------

Call us at: +30 210 2400060
Contact us at: info@vetasa.gr

Having its own production unit and design department, VETA is able to….

VETA, with its own production unit and design department, is able to undertake the design, the manufacturing and the installation of custom protective plexiglass, satisfying even the most specialized needs, as it guarantees high quality manufacturing and installation/placement in short time.

Its works include:

*Office dividers in businesses and services with numerous staff/ employees

*Specially designed sturdy plexiglass structures for perfect fit and high safety at toll stations/

Sturdy structures of a special design for……..

*Protective Plexiglass in reception areas for numerous/plentiful customers/visitors

Supply your business with perspex screens and protect directly not only your employees but also your customers.
These plastic sneeze screens act as protective shielding between cashiers and customers, protecting them against airborne viruses, such as the coronavirus (COVID-19).

The protective screen is made of clear plexiglass 8mm and is placed easily on the counter of shops (such as pharmacies, super market, retail stores as well as take away shops) providing immediately the necessary protection.

The plexiglass creates an efficient barrier to droplets that are strewn through talk or cough. Placing the dividing wall, both customer and the employee that serves him, are protected against the coronavirus.
CONTACT US FOR MORE INFORMATION
Please fill out the form and we'll get back to you